Home And Alternate Jersey Now Revealed
12th August 2013 By Munster Rugby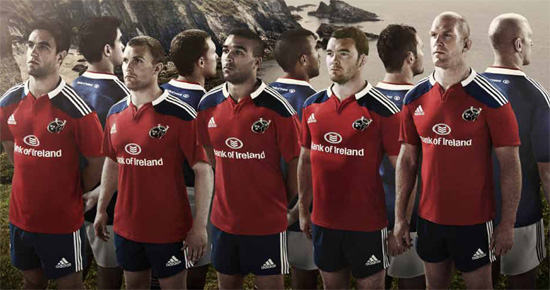 Following the release of the home jersey in mid-July Munster supporters got their hands on an image of the alternate jersey on entry to the recent adidas Munster Rugby competition.
Supporters were offered the chance to join the Munster Rugby backroom team for the opening pre-season game against Gloucester Rugby on Saturday August 24th in Thomond Park, and those that entered the competition were exclusively sent the image of the alternate jersey on Thursday evening.
The winning entries have been selected and the below Munster supporters will join the backroom team for the SEAT series opening game against Gloucester.
Prizewinners:
MRSC member Francis Hartnett, Co. Kerry
MRSC member Jean O'Reilly, Co. Limerick
Christopher Price, Co. Clare
Matthew Keating, Co. Cork
Paul Poyntz, Co. Tipperary
David Geoghegan, Co. Waterford
Below Keith Earls wears the new adidas Munster Rugby alternate kit for season 2013/14. The new range will be available in stores and online on August 23rd.
Share