Nominated Charity Programme
In 2010 Munster Rugby established an official structure to actively support nominated charities each season.
We work with the charities helping them raise awareness and generate funds during the season. Munster Rugby look to support the nominated charities in the following ways:
Player appearances
Signed merchandise
Hospitality box at a PRO14 match in Thomond Park
Supporting various fundraising activities during the year
Nominated "Charity Game"
Official charities of the Munster Rugby Awards
Each year all applications are reviewed over the summer by a committee containing members from the Munster Branch, senior players, team management and Munster Rugby staff representatives.
Thank you to all those who applied for season 2018/19 – please note the application process has now closed for this season.
If you are interested in receiving more details on Munster Rugby's Charity initiative please contact clairecooke@munsterrugby.ie
The charities selected for the 2018/19 season are:
Cliona's Foundation
Cliona's Foundation is a Limerick-based charity that provides financial assistance directly to parents of children with life-limiting or chronic complex care needs across Ireland to help with the non-medical expenses related to caring for their child.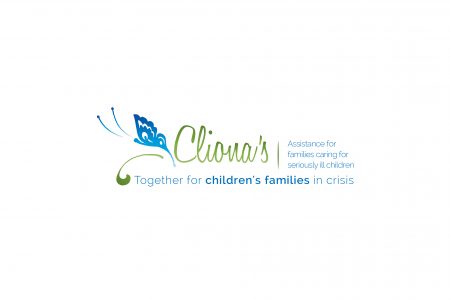 Right now, there are 4,000 children battling with a life limiting illness in Ireland. 400 of these children will die this year.
Parents of these 4,000 children are away from home for long periods of time while they care for their child- paying for accommodation, food, transport, having to take time out of work, pay childminders to look after their other children and also have to purchase specialized equipment.
Non-medical expenses, particularly for parents outside Dublin who have to travel to visit their child in hospital can run to as much as €160 a day.
It is estimated that it costs an additional €10,000 per annum to care for a child with a life limiting illness.
Cliona's Foundation is the only charity that provides nationwide financial assistance to help families with the multiple non-medical costs of caring for their child.
The Foundation has provided financial assistance to over 528 families across 29 Counties in Ireland since 2007 of which 101 were in 2017.
The Foundation receives no state support and is solely dependent on fundraising events, private and corporation donations and charity partnerships.
Cliona's Foundation was founded by Brendan & Terry Ring following the death of their own daughter Cliona's at 15 following 8 years treatment for an inoperable brain tumour
During Cliona's period of illness and treatment they met parents struggling financially with the hidden costs of looking after their sick child and saw first-hand the enormous toll it took on these families, already struggling to cope with the nightmare of having a seriously ill child.
Please visit www.clionasfoundation.ie for more information.
Irish Cancer Society
The Irish Cancer Society is working hard to deliver a future where no-one's life is cut short by cancer. There are currently 165,000 people living with cancer in Ireland. This year, 40,000 more people will hear the words 'You have cancer'. But there is hope. Just over 30 years ago, only 3 in 10 people survived a cancer diagnosis. Today, 6 in 10 people do.
Since 2010, the Society has committed €25 million to cancer research making it the leading voluntary funder of cancer research in Ireland. This investment, funded entirely through donations, has supported more than 150 cancer researchers to work on a diverse range of projects that will ultimately lead to better ways of diagnosing and treating cancer.
As the number of people with cancer increases, record numbers are turning to the Irish Cancer Society for information, care and support. The Society provides a range of free services to ensure no one faces cancer alone.
Cancer Nurses based in the 13 Daffodil Centres around the country and on the Freephone Cancer Nurseline 1800 200 700 are available to talk to anyone worried about cancer. Last year over 44,000 people were supported by these services.
The Volunteer Driver Service is a free transport service, whereby trained volunteer drivers bring cancer patients to and from their chemotherapy appointments. Last year Volunteer Drivers clocked up over one million kilometres as they drove more than 1,300 cancer patients to attend their treatment.
The Society's Night Nursing service is available to seriously ill patients who wish to be cared for at home during their final days. The Night Nurse cares for the patient overnight, ensuring they are comfortable and pain free.
The Society's Advocacy team works to improve the lives of people with cancer and reduce the risk of people getting cancer, by informing and influencing Government policy and legislation. The Society also runs annual national awareness campaigns and a number of programs designed to raise awareness of cancer symptoms, cancer prevention and to support people to make lifestyle changes that can help reduce their risk of cancer.