Coaching Workshop At Bruff RFC
19th March 2013 By Munster Rugby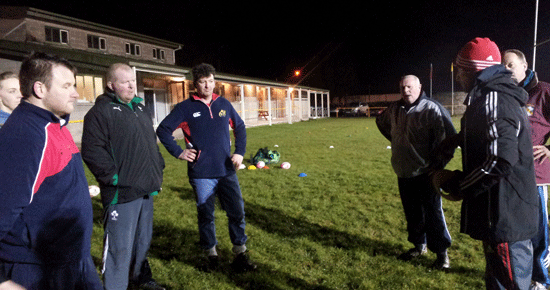 Munster Rugby recently presented a coaching workshop at Bruff RFC for the club's Mini Coaches.
The topics covered on the evening were fitness for the young players as well as fun games developing skill levels. A further module also focused on assisting coaches to improve their own skills.
The evening was facilitated by Munster Rugby Community Rugby Officers Andrew Brace, Fiach O' Loughlin and Amanda Greensmith.
Should your club wish to take part in a skills or coaching refresher workshop please email info@munsterruby.ie
Share